Support Us
Help Keystone Symposia Drive Life Science Innovation and Impacts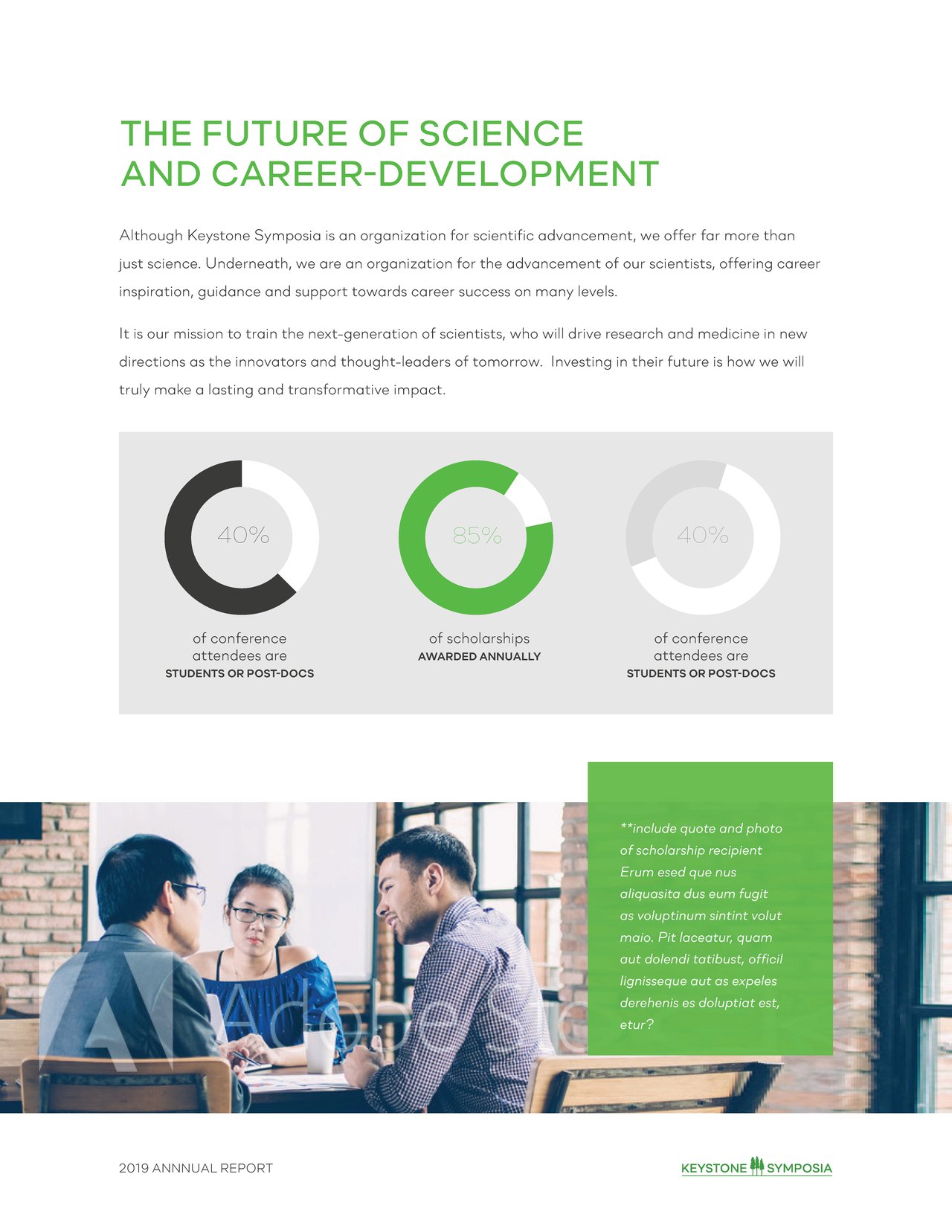 Download Now

In order to remain a nonprofit, Keystone Symposia provides our financial information to download.
Keystone Symposia serves as a catalyst for the advancement of life-science research and medicine by convening the world's leading researchers, clinicians, global health experts and other biomedical players to discuss and solve today's greatest biomedical challenges. Our internationally acclaimed conference series accelerates discovery, drives innovation and opens new frontiers in science and medicine, by catalyzing cross-disciplinary collaborations that generate novel approaches, technologies and applications.
Keystone Symposia is also dedicated to training and mentoring the next-generation, to provide them with the skills and support they need to become tomorrow's research leaders. This includes a number of diversity initiatives, to ensure a robust and balanced life-science workforce for future generations.
In order to fulfilling these missions, Keystone Symposia relies on financial support from organizations and individuals throughout the global life science community. Their generous gifts and grants fund many aspects of our meeting programs and scholarship opportunities, as a 501(c)(3) educational nonprofit organization (Tax ID # 84-1326605).
DONATING AS A CORPORATION
---
Many leading biotechnology and pharmaceutical corporations are strong supporters of Keystone Symposia, and these life-science industry donors are invaluable partners in our mission to facilitate scientific "cross-talk" across academic and industry sectors to achieve translational advances.
DONATING AS AN INDIVIDUAL
---
Individual donors can support Keystone Symposia by contributing to The 50 Forward Fund, endowment funds and many other opportunities to support training initiatives and scientific programing.
DONATING AS A FOUNDATION
---
Many Foundations with a global health and/or disease research focus, are aligned with our mission to accelerate life-science research with benefits to patients and society as a whole—by combining resources we are able to better achieve these goals.